What's On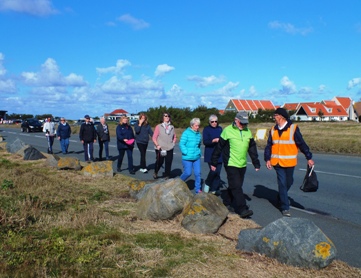 Tranquillity Walk 2021 - Sunday 3rd October 2pm
Starting from Deslisle Methodist Church the walk is about an hour and a quarter around the Castel lanes near Beaucamps and the Castel Hospital. There is a comfort break at Fairfield (pictured). Registration by donation. For more information contact Pat (patwisher@cwgsy.net).
Tranquillity Walk 2021
This year's walk will be held on the afternoon of Sunday 3rd October. More details soon but for the time being please put the date in your diary. Our Tranquillity Walk explores the lanes and green lanes in the island and usually takes an hour or so.
We are now back at the Farmer's Market every Saturday morning

From 9am til 12 noon selling our "Guernsey Country Walks" cards and calendars. This year's calendar is half price £3. We have a new 6 card pack with all our best sellers for £8 and a £5 pack of 6 with some of our existing cards. Every item - card or calendar - includes a sketch map of a walk - (so 12 walks in our calendar!) Do come and see us.